Please allow our all female staff, here at Lourdes,
to help you arrange the introduction of a lifetime!
Welcome to Lourdes Enterprise where we turn your fantasy into reality! This is a private membership website designed to ensure the privacy of our clients as well as our girls.
We offer an opportunity for you to meet the top adult stars, playmates, centerfolds & cover girls in the world. We only allow the highest quality gentlemen to meet the highest quality ladies in the world.
Membership to Lourdes Enterprise offers the benefit of viewing some of the top stars in the adult industry that are not available anywhere else. The requirements for membership include providing personal information about you for verification purposes only. You will also be required to pay a $1000 retainer to ensure our girls privacy. This retainer will apply to your future appointment made within 60 days. You may cancel your membership at any time.
Once verification and retainer have been completed and approved, you will receive an email with your password and be given a private telephone number and email address of your account manager. You will then be able to login and meet our beautiful women.
We know some of you do not feel comfortable giving this information over the internet so you may call us at 954-850-6204.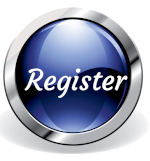 This site requires Internet Explorer 6.0+ and requires Javascript and Cookies enabled.




Lourdes Enterprise makes your fantasies reality!